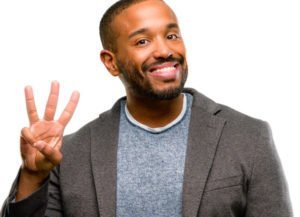 You may have a general understanding of how to ask questions in a job interview, but here are three facts that may surprise you — and help you land the offer.
1. You can boost your chances by asking a smart question before the interview even starts.
Try this at your next interview. Just after you've been invited to sit down but before the interview formally starts, say something like this: "Before we get started, do you mind if I ask you a quick question?" If the interviewer says yes, then ask one of these two questions:
"What's your number-one priority for this role? What's most crucial? " or,
"I really appreciate having the opportunity to interview with you. May I ask what it is about my background that led to the invitation? "
Knowing the answer to either of these questions can really help you focus your remarks, for the rest of the interview, on what really matters to the employer. The first is likely to yield information about the interviewer's pain points, the problems they need you to solve. The second question has the added benefit of reminding the interviewer what they already like about you. Choose the question that makes the most sense for your situation; asking both would probably be too much.
Be ready to respond intelligently to their answers. And keep your response brief so the interviewer can get on with her planned agenda.
2. You probably do not have enough questions to ask at the end of the interview.
As an interview coach, I find that the vast majority of my clients come in with maybe five questions in mind for the end of the interview. This might be enough, except that, by the end of the interview, the interviewer may have already discussed these topics and answered your questions. You'll be left with nothing to say but "You've already answered the questions I had; I can not think of anything else. " This would give the impression that you have not thought much about the job and are not seriously interested.
Bring a written list of questions about 10 good questions, numbered in order of priority.
3. You do not have to wait until the end.
There are several situations where asking a question in the middle of the interview can be very effective.
Clarifying a question you did not understand:
"To make sure my answer is completely relevant, I'm wondering whether you're more interested in X or Y?"
Getting background information so you can give a better answer:
"I would love to answer that. Before I do, may I just ask you… "
Relating your answer to their company:
"So, that's how I did it at Green Co. Can you see that working well for you here? "
Finding out how your answer landed:
"Was that what you were looking for?"
At the end of a concise answer, to offer more details:
"So, that's a mile-high view. Would you like me to expand on any part of that? "
Knowing how to ask questions in a job interview gives you several advantages.
Using questions skillfully not only helps you give better answers. It also gives the interview a natural conversational flow that's less stressful and more enjoyable for both parties. It helps you and the interviewer get into rapport, which is crucial. And it demonstrates good communication skills that are important in any type of job. Practice these techniques and get ready for a whole new level of interview success. (This post was originally published in 2019, and has been updated.)